Massive 271kg bluefin tuna caught off NSW coast and sold at Sydney Fish Market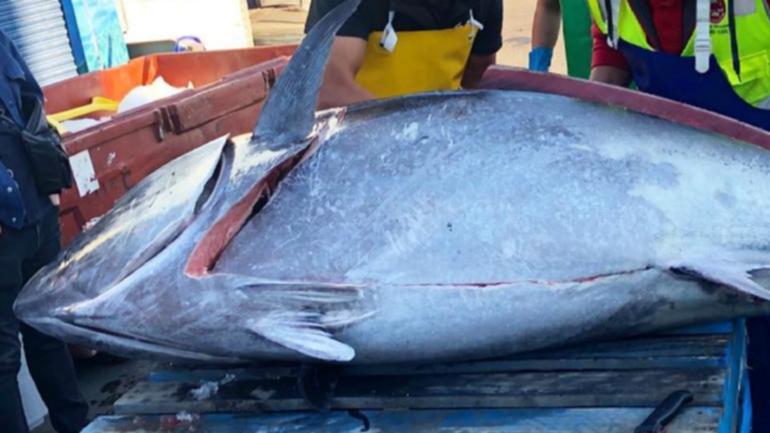 A massive northern bluefin tuna has been caught off the NSW north coast – and boy, is it a whopper.
The 271kg tuna was caught by a Sydney Fish Market supplier just off Coffs Harbour.
An image of the huge haul was posted to the market's Facebook page alongside a message revealing it had been sold to retailer Claudios Seafoods.
"Now that's a big fish!" Sydney Fish Market said.
"Check out this huge, 271kg Northern Bluefin Tuna spotted at the market this morning!
"This was caught by one…